What's the future of cardiac surgery: robotic vs conventional approaches
Topic Description :
What's the future of cardiac surgery: robotic vs conventional approaches
Learning Objective:
• To analyze the diffusion of the surgical technique of robotic machine and the main surgical application and use, describing the advantages and the limits
Speaker :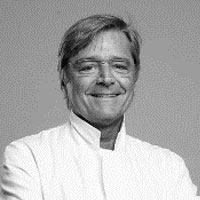 Dr. Lorenzo Menicanti
Moderator: Dr. Salima Bouanani
Lorenzo Menicanti is Director of the Heart Surgery – Adult Area at the IRCCS Policlinico San Donato in Milan, which includes the Adult Cardiac Surgery, University Cardiac Surgery and Translational Research, Cardiac Surgery and Cardiology Units of Congenital Adults. He also holds the prestigious position of Scientific Director at the San Donato Polyclinic.
He graduated in Medicine and Surgery at the Catholic University of the Sacred Heart in Rome cum laude and there he obtained the specialization in Urology.
He specialized in Pediatric Surgery in Verona and in Cardiac Surgery in Padua. He obtained the master's qualification as Head of Pediatric Surgery and Head of Cardiac Surgery. He has been Consultant of the Cardiothoracic Center of Monaco (Principality of Monaco) and has been Visiting Professor in many universities, including the Albert Einstein College of Medicine in New York, the University of Beijing in China and the University of Tokyo in Japan. He is past President of the Italian Society of Cardiac Surgery (SICCH), he was Co-Chairman of the Surgical Committee of the STITCH Clinical Study for the National Institutes of Health in Bethesda (United States), as well as a member of the American Association Thoracic Surgery (AATS), of the Association of Hospital Cardiologists, European Society of Cardio-Vascular Surgery, Belgian Association of Cardiothoracic Surgery and Florida Society of Thoracic and Cardiovascular Surgeons.
He has over 190 publications in the most important Italian and foreign scientific journals and his main field of interest includes surgery for Ischemic Heart Failure, Coronary Arteries Disease and Valve Surgery.