Updates on Management of Acute Respiratory Distress Syndrome (ARDS)
IECM Webinars
February 1, 2021 - 15:30 - 16:30
Topic Description :
Updates on Management of Acute Respiratory Distress Syndrome (ARDS)
Speaker :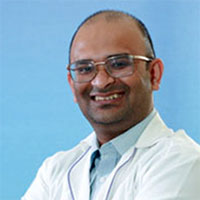 Dr Aviral Roy
Consultant-Critical Care,
Medica Super Specialty Hospital Medica Superspecialty Hospital,
Kolkata India
About the Speaker
Dr. Aviral Roy is a Consultant-Internal Medicine and Critical Care and Director-Dept. of Emergency Medicine Medica Superspecialty Hospital, Kolkata. He holds an MBBS degree from Dr. MGR Medical University, Govt. Stanley Medical College, Chennai, Tamil Nadu. Dr. Aviral Roy's areas of interest include ARDS and Advanced Ventilation strategies, Septic Shock, Cardiogenic shock and Mechanical Circulatory Support, Point of Care Ultrasound in Critical Care, Advanced Trauma Life Support, Neurocritical care and Hypothermia.
Supported By