Treating at Risk Patients in Oral Surgery: A Minimal Invasive Approach
AEEDC Webinars
April 20, 2022 - 22:00 - 23:00
Topic Description :
Treating at Risk Patients in Oral Surgery: A Minimal Invasive Approach
Abstract:
 The focus of this webinar is the treatment of at risk patients in the most common procedures in Oral Surgery: implant placement and extraction of impacted teeth." At risk patients" are all those who certainly need special precautions in dental practice because are affected by some systemic diseases: patients on antiplatelet or haemophilic treatment, allergic patients, patients with cancer or immunosuppressed, patients with high blood pressure or diabetes, etc. It is essential for this type of patient to identify a treatment that is less invasive as possible to avoid risks and complications.
Learning Objectives:
Introduction and Classification of at-risk patients (ASA Classification, etc)
The surgery of the impacted dental elements with the application of piezoelectric technique
Atrophic jaws rehabilitation using tilted implants, alternatives to avoid the maxillary sinus lift.
Osseodensification
Use of drugs
The use of conscious sedation and indications for general anaesthesia
Risks and complications
Speaker :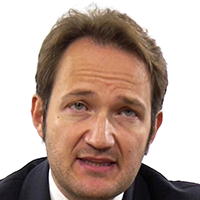 Prof. Dott. Angelo Cardarelli
DDS
Specialist in Oral Surgery and Adjunct Professor
a.c. Vita-Salute San Raffaele University of Milan,
Scientific Consultant Department of Advanced Oral Surgery
IRCSS San Raffaele Hospital – Milan, Italy
Bio:
Prof. Dott Angelo Cardarelli graduated with Lode in Dentistry and Dental Prosthetics at the University of L'Aqila in 2007. Specializing in Oral Surgery at the "Sapienza" University of Rome in 2010. He is an adjunct professor and tutor at the San Raffaele University of Milan. He is a scientific advisor to the Dental Clinic at the Department of IRCSS San Raffaele in Milan (Dean Prof. E. Gherlone). Visiting professor at International University of Agadir (Universiapolis). Member of Global Scientific Dental Alliance in Dubai. He works in Milan, Isernia & Dubai where he practices Implantoprotesis and Oral Surgery. Author of many publications, speaker in national and international congresses on implantology and oral surgery. Member of San Raffaele Implant Cultural Association. SIMO (Societa Italiana Maxillo Odontostomalotologica) and member of IAO (Italian Academy of Osseointegration). Member of International Extraction Academy of California. Author of the book "Piezoelectric Surgery of Impacted Teeth" published by EDRA in 2020.
Accredited by

INDEX Conferences & Exhibitions Organisation Est is an ADA CERP Recognized Provider. ADA CERP is a service of the American Dental Association to assist dental professionals in identifying quality providers of continuing dental education. ADA CERP does not approve or endorse individual courses or instructors, nor does it imply acceptance of credit hours by boards of dentistry. INDEX Conferences & Exhibitions Organisation Est. designates this activity for 1 continuing education credits.
Organised By