Tooth Preparation for Conservative CAD/CAM Restorations
AEEDC Webinars
March 17, 2021 - 20:00 - 21:00
Topic Description :
Tooth Preparation for Conservative CAD/CAM Restorations
Abstract:
Conservative tooth restorations have been shown to result in better long term oral health when compared to more invasive restorative procedures like full crowns.  Bonded indirect restorations including those fabricated with chairside CAD/CAM technology allow for more conservative restorations and require a detailed tooth preparation protocol for optimum success.  Tooth preparations can be further enhanced by adhesive dentistry procedures.  Proper burs are essential to achieve the shape and dimensional requirements of tooth preparations.  A CAD/CAM design system can be helpful in evaluation and improvement of tooth preparations.
Introduction:
Thanks to CAD/CAM technology, high quality bonded indirect restorations can be fabricated in-office in one patient visit.  Adhesively bonded restorations are often more conservative than full coverage crowns because retention of the restoration is achieved through micro mechanical adhesion rather than macro mechanical preparation features.  For many clinical situations, full coverage crowns are no longer the best choice for treating posterior teeth.  A meticulous clinical protocol must be followed to achieve restorations that are minimally invasive while still restoring form and function long term.  This webinar will briefly explore the scientific evidence supporting more conservative restorations, examine burs that meet the preparation criteria, look at the role of adhesive dentistry and CAD/CAM technology in achieving better tooth preparations and present a clinical protocol for conservative posterior tooth preparations that lead to better clinical outcomes, and are, hands down, more fun to do!
Learning Objectives: 
Describe how conservative tooth preparations can lead to better restorations and long-term tooth health
Synthesize a tooth preparation process to yield the most conservative restoration for a given tooth condition
Explain how adhesive dentistry procedures can enhance tooth preparations for better clinical outcomes
Identify burs and their characteristics to achieve optimum conservative CAD/CAM tooth preparations
Discuss how a CAD/CAM design system can be used as a quality check for conservative tooth preparations
Speaker :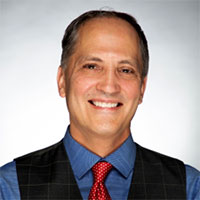 Dr. Steven Gold
DDS, FACD, FICD
Assistant Professor, Coordinator of Digital Dentistry
Western University of Health Sciences, College of Dental Medicine – USA
Bio:
Dr. Steven Gold has over 27 years of experience as a general dentist.  He is an assistant professor and Coordinator of Digital Dentistry at Western University of Health Sciences, College of Dental Medicine in Pomona, California.
Education:
University of Southern California: D.D.S. 1993
Syracuse University: B.S. with Honors in Cell and Molecular Biology 1989
​Professional Organization Memberships and Fellowships:
American Dental Association (ADA) • California Dental Association (CDA) • Tri-county Dental Society • American Dental Education Association • American College of Dentists (ACD) • American Association of Dental Research/International Association of Dental Research (AADR/IADR) • Pierre Fauchard Academy • International College of Dentists
Accreditation

INDEX Conferences and Exhibitions Organisation Est. is an ADA CERP Recognized Provider. ADA CERP is a service of the American Dental Association to assist dental professionals in identifying quality providers of continuing dental education. ADA CERP does not approve or endorse individual courses or instructors, nor does it imply acceptance of credit hours by boards of dentistry. INDEX Conferences & Exhibitions Organisation Est. designates this activity for 1 continuing education credits.
Organised By