Tobacco Free World in COVID -19 Era: Challenges & Opportunities
Anti-Smoking International Alliance Webinars
Jan 18, 2021 - 18:30 - 19:30
Topic Description :
Tobacco Free World in COVID -19 Era: Challenges & Opportunities
Speaker :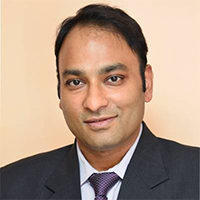 Dr Sonu Goel
Professor, PGI Chandigarh
Dr Goel is MBBS, MD (Community Medicine) and PhD in Health System Research-Human Resource Management from School for Public Health and Primary Care, University of Maastricht, Netherlands. Dr. Goel has over 18 years of experience in the field of Public Health. He has written > 100 papers, authored 35 chapters, produced 12 films on national health programs and edited many public health books. He is a recipient of many visiting scholarships including John Hopkins-US, Public Health Foundation of India and Maastricht University, Netherlands and many awards-including young researcher award by IAPSM-FORD Foundation, Best Researcher Award by PGIMER, Chandigarh.