To Retreat or Not to Retreat?
AEEDC Webinars
November 15, 2020 - 19:00 - 20:00
Topic Description :
To Retreat or Not to Retreat?
Abstract:
There are multiple reasons an initial root canal therapy may have been unsuccessful. Before taking on a retreatment case, the clinician must determine if there is an improvement to be made and, thus, a favorable prognosis to be obtained.
Descriptive studies have demonstrated that clinicians' decision making regarding such teeth are subject to substantial variation. However, the attitude to the management of periapical lesions in endodontically treated teeth has been found to vary substantially among clinicians. Owing to their complexity, clinical decision problems have attracted interdisciplinary attention.
Learning Objectives:
Identifying causes of root canal treatment failure.
Proper diagnosis of post-treatment diseases.
Explore theories able to explain clinicians' variation in the management of periapical lesions in endodontically treated teeth.
Accurately weighting the risks versus benefits prior commencing root canal treatment.
Improve the retreatment decision basis with regard to empirical facts and subjective values.
Speaker :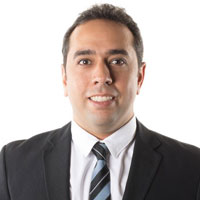 Dr. Mostafa Elkholy
BDS, MSc, PhD, Lecturer, Department of Endodontics, Faculty of Dentistry, British University, Egypt
Bio:
Dr. Mostafa Elkholy graduated from the faculty of oral and dental medicine, Cairo University in 2006. He received his Master degree in endodontics in 2012 from the same university before joining the doctoral program in Ain Shams University in 2014 where he achieved his PhD in 2018.
Dr. Elkholy serves as an academic instructor in the department of endodontics for both undergraduate and postgraduate programs in The British University in Egypt since 2012. He became a lecturer of endodontics in the same University in 2018. Mostafa's private practice has been limited to endodontics since 2008.
From 2012 dr. Elkholy has been lecturing in national and international conferences in the field of endodontics and providing training sessions in endodontics.
Dr. Mostafa Elkholy has several national and international publication concerning endodontics.
Dr. Elkholy is Certified Member of the European Society of Endodontology since June 2020 and an Active Member of the Egyptian Association of Endodontics.
Accreditation

INDEX Conferences and Exhibitions Organisation Est. is an ADA CERP Recognized Provider. ADA CERP is a service of the American Dental Association to assist dental professionals in identifying quality providers of continuing dental education. ADA CERP does not approve or endorse individual courses or instructors, nor does it imply acceptance of credit hours by boards of dentistry. INDEX Conferences & Exhibitions Organisation Est. designates this activity for 1 continuing education credits.
Organised By