The Use of resistance exercise in the elderly
IFM Webinars
November 24, 2020 - 19:00 - 20:00
Topic Description :
The Use of resistance exercise in the elderly
Learning Objectives:
Understand the basic principles of strength training
Understand the correct dose to promote strengthening.
To demonstrate the effectiveness and benefit of resistance exercises in the older person
Speaker :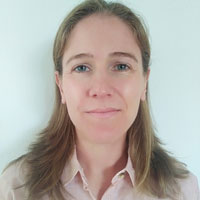 Ms Kate Canty
Lecturer
College of Health Sciences – Gulf Medical University
Speaker Bio:
Kate completed her BSc from University of Limerick, Ireland and MSc Physiotherapy from Teesside University, UK in 2010. Since graduating, Kate has worked predominantly in the field of Musculoskeletal and Sports Physiotherapy and has gained a depth of international experience having worked in clinics and hospitals in Ireland, Bahrain and UAE.