The Role of Data Literacy for Optimal Digital Health Interventions
IHCM Webinars
June 20, 2021 - 16:00 – 17:00
Topic Description :
The Role of Data Literacy for Optimal Digital Health Interventions
Learning Objectives:
Understanding the need to create digitally literate and health data literate culture for healthcare delivery
Knowing about the applications of health data literacy, especially for enhancing the quality of healthcare
Exploring some of the possible ways for incorporating these topics into the regular health professional curriculum
Speaker :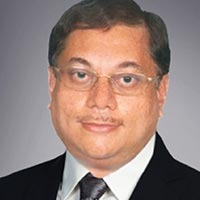 Prof. S N Sarbadhikari
MBBS, PhD, Expert, Roster for Digital Health, WHO Health Informatics Educationist Independent Consultant for Digital Health Standards, Founder Member, HL7 FHIR Foundation
Bio:
A physician and health informatics educationist, regarded as a pioneer in spreading awareness of health informatics in India.
Having a wide and varied experience in government, healthcare and technology academia, in India and abroad.
Having numerous awards and international scholarly publications, including books.
Expert, Roster for Digital Health, WHO [2019-]; IMA Honorary Professor [2017-20]; Distinguished Fellow, HITLAB [2018-]; Member, BOG, Commonwealth University College of Medicine, Saint Lucia; International Expert, eLearning Advisory Group, SNOMED International [2015-18]; Founder Member, HL7 FHIR Foundation, Fellow [2007-09] and Faculty [2010-], PSG-FAIMER Regional Institute.