The dying patient – medical, ethical, and religious perspectives
IECM Dubai Webinars
January 14, 2021 - 16:00 - 17:00
Topic Description :
The dying patient – medical, ethical, and religious perspectives
Speaker :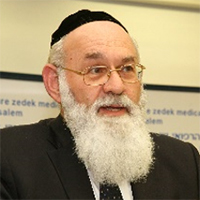 Prof. Avraham Steinberg
Director, Medical Ethics Unit & Chairman
Institutional Review Board
Shaare Zedek Medical Center
Jerusalem, Israel
About the speaker
Prof. Avraham Steinberg is a medical ethicist and pediatric neurologist, and editor of Talmudic literature.
Steinberg is Director of the Medical Ethics Unit at Shaare Zedek Medical Center, Jerusalem, where he also serves as a senior pediatric neurologist. He is co-chairman of the Israeli National Council on Bioethics and has chaired several Israeli national committees on bio-ethical issues. He has lectured at hundreds of national and international conferences and has submitted thousands of expert witness opinions in court cases in pediatric neurology and medical ethics.
In 1999 Prof. Steinberg won the prestigious Israel Prize for original Rabbinic literature, for his 7-volume encyclopedia of medical ethics and Jewish Law. He is also head of the editorial board of the Talmudic Encyclopedia.