Technological innovation and applied medical research: improving the effectiveness of humanitarian medicine in the field
DIHAD Webinars
September 29,2021 - 16:00 - 17:00
Topic Description :
Technological innovation and applied medical research: improving the effectiveness of humanitarian medicine in the field
Speaker :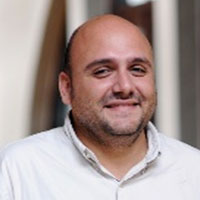 Mr. Mario Stephan
Executive Director, Doctors Without Borders/Médecins Sans Frontières (MSF) UAE Regional Office
Bio:
Mr. Mario Stephan is the current Executive Director for Doctors Without Borders / Médecins Sans Frontières' UAE office. Having worked in the humanitarian sector for over 14 years, Mario's expe-rience encompasses a wide variety of roles, from implementation and coordination, support and management, to executive positions. In the course of his career, Mario has lived and worked in the Democratic Republic of the Congo, Kenya, Afghanistan, Somalia, and Egypt. At a regional level, Mario has held positions covering eastern and southern Africa, and both the MENA and GCC re-gions. He speaks Arabic, English, French and Spanish, and holds a Master's degree in Manage-ment and Business Administration. In 2015, Mario founded Arabian Perspectives, a consultancy firm providing expertise and knowledge on the Arab World to the relief and development sectors.