Special area: Nose and Complications
Dubai Derma Webinars
June 23, 2020 - 19:30 - 20:30
Topic Description :
Structural augmentation and soft tissue volumization are critical components to complete facial rejuvenation.
Some areas previously exclusive of surgeons, can now be treated with fillers. The nose augmentation is an option when surgery cannot be done or is not desirable.
The anatomy of the region is key to a safe injection. In this lecture the complications of fillers will be explained.
Learning Objectives:
Understand the anatomy of the nose
Nose augmentation. Non surgical rhinoplasty
Safe injection
How to recognize and treat fillers complications
Speaker :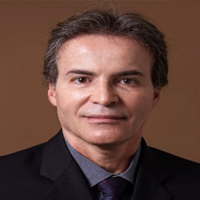 Dr. Andre Mattos
About the speaker
Former Specialist in Intensive Care by the Brazilian Society of Intensive Care Medicine
Specialist in General Surgery – Brazilian National Cancer Institute
Specialist in Plastic Surgery by the Brazilian Society of Plastic Surgery
Specialist in Plastic Surgery by the Brazilian Medicine Federal Council
Approved as Specialist Plastic Surgery by the Dubai Health Authority
Licensed Plastic Surgeon in the UAE – Dubai and Abu Dhabi