Topic Description :
Smart Hospitals
Learning Objectives:
This programme will focus on the evolution of Smart Hospitals – the use of technology in today's hospitals to make healthcare safer and smarter.
Speaker :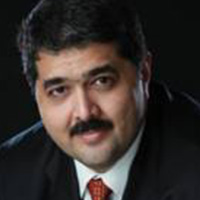 Dr. Parag R. Rindani
Head, New Age Wockhardt Hospitals Ltd.
Bio:
Parag R Rindani is working as Head of the 350-bedded tertiary care super specialty New Age Wockhardt Hospitals Ltd. He is a post-graduate in Microbiology, Hospital Administration and Management with specialization in Finance.
He is a Principal Assessor for the NABH and is part of the Programme on Implementation training, accreditation and assessor training team at NABH. He has been a member of the Technical Committee of NABH (2009-11, 2014-17). During his tenure, he was/is part of the core team that wrote the 3rd and 4th Editions of the NABH standards (subsequently ISQua accredited). He has also been awarded the "Wockhardt Quality Team Leadership Award" in 2007.
He has worked extensively on setting up quality management systems in Indian hospitals. He has been an integral part of NABH and JCI accreditation and re-accreditation process. Dr. Rindani is a certified Green Belt in Lean Six Sigma and has numerous quality improvement projects to his credit.
An accomplished orator, Dr. Rindani has been invited numerous times to share his expertise in infection control practices, quality management in healthcare and accreditation by professional bodies in various countries.