SDG: as a road map to adopt an ethical lifestyle, at Personal, Community, National, Regional and Global levels
DIHAD Webinars
October 6,2021 - 16:00 - 17:00
Topic Description :
SDG: as a road map to adopt an ethical lifestyle, at Personal, Community, National, Regional and Global levels
Speaker :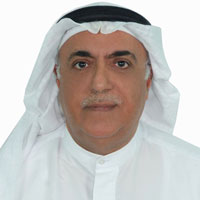 Dr. Fawzi Amin
Head of the International Federation of Red Cross and Red Crescent Societies (IFRC) Delegation to the Gulf Cooperation Council (GCC)
Bio:
Dr. Fawzi is a Bahraini Family Physician. He studied medicine and graduated in 1977 from Cairo University, obtained his specialty certificate in Family Medicine from the American University of Beirut in 1982, got his Master Degree in Public Health from Johns Hopkins University – Maryland USA, and finished his PhD in 1998 from Leeds University UK.
Dr. Fawzi joined the Ministry of Health in 1979, worked in different sections and department of both Health Center and Salmanyah Medical Center for over 32 years; appointed in leadership positions; and in 2004, he was appointed by Royal Decree as the Assistant Undersecretary for Training, Planning and Information. Retired from the Ministry of Health on October 2011, Dr. Fawzi continued working in his private Comprehensive Medical Clinic and was teaching Family Medicine including Elderly Health in the Arabian Gulf University.
At present, Dr. Fawzi is the Head of the Diplomatic Mission representing The International Federation of Red Cross and Crescent for GCC at the Dubai office in United Arab Emirates. In addition, Professor Fawzi Amin was recently appointed as the Director for the New Humanitarian Education Centre in the Gulf Medical University in UAE.