Root Canal Disinfection - Review and Updates
AEEDC Webinars
November 05, 2020 - 16:00 - 17:00
Topic Description :
Root Canal Disinfection – Review and Updates
Abstract:
The anatomical complexities and undebrided parts of the canal may compromise the efficacy of antimicrobials in endodontic treatment. In order to overcome the limitations of ordinary root canal irrigants and medicaments, using innovative and advanced strategies to disinfect the canal system has been proposed. This topic aims to describe different irrigation and intracanal medicament materials in endodontics, describe different techniques to improve root canal disinfection, and discuss recent advances in root canal disinfection.
Introduction:
The major causes of pulpal and periapical diseases are the living irritants which include various microorganisms such as bacteria, yeasts and viruses; and the non-living irritants which include mechanical, thermal and chemical irritants. Advanced culturing and molecular biology techniques have shown that primary root canal infections are polymicrobial in nature and are dominated by obligate anaerobic bacteria. The variety of microorganisms present in root canal-treated teeth with persistent periapical lesions is more restricted in comparison to primary root canal infections, which are dominated by E. faecalis. The presence of bacteria negatively influences the outcome of root canal treatment; accordingly, every effort should be made to eradicate infections during treatment. Different anatomy and complexities of the canal are key challenges for effective disinfection in endodontics. Root canal disinfection is a crucial and an integral part during endodontic treatment, to achieve a favorable endodontic outcome.
Learning Objectives:
– Overview root canal disinfection
– Demonstrate different irrigation materials in endodontics
– Demonstrate different intracanal medicament materials in endodontics
– Describe different techniques to improve root canal disinfection
– Discuss advances in root canal disinfection
Speaker :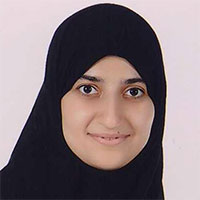 Dr. Sameeha Husain Al-Marzooqi
DDS, MSD, CAGS Endodontics
Specialist Senior Registrar
Dubai Health Authority (DHA) – UAE
Speaker Bio:
Dr. Sameeha Al-Marzooqi received her dental degree DDS from Ajman University of Science and Technology, UAE, in 2005
She later received her MSD and the CAGS degrees in Endodontics from Boston University Institute for Dental Research and Education Dubai, UAE, in 2012
Actively involved in endodontic clinical practice, education and research
Specialist Senior Registrar in Dubai Health Authority, maintaining a full-time practice limited to Endodontics
"Oral B" Best Research Award, Ajman University of Science and Technology, 2005
Scientific Advisory Board member of Journal of Endodontics of the American Association of Endodontists
Accreditation

INDEX Conferences and Exhibitions Organisation Est. is an ADA CERP Recognized Provider. ADA CERP is a service of the American Dental Association to assist dental professionals in identifying quality providers of continuing dental education. ADA CERP does not approve or endorse individual courses or instructors, nor does it imply acceptance of credit hours by boards of dentistry. INDEX Conferences & Exhibitions Organisation Est. designates this activity for 1 continuing education credits.
Organised By