Role of Robotics in Physical Rehabilitation
IFM Webinars
November 03, 2020 - 19:00 - 20:00
Topic Description :
Role of Robotics in Physical Rehabilitation
Learning Objectives:
At the end of the session the participants should be able to:
Understand the role and importance of robotic interventions in physical rehabilitation process.
Gain knowledge to incorporate robotic innovations in the therapeutic approach.
Develop knowledge of latest technology and robotic equipment used in Physical Rehabilitation.
Realize the importance of robotic equipment in rehabilitation in conjugation with conventional therapy with evidence from case studies.
Speaker :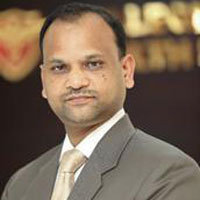 Dr. Praveen Kumar
Dean College of Health Sciences – Gulf Medical University
Speaker Bio:
Dr Praveen Kumar is currently the Dean, College of Health Sciences at Gulf Medical University and Medical Director of the state of art futuristic Thumbay Rehabilitation and Physical Therapy Hospital, Ajman. He is associated with prestigious Thumbay group for more than 17 years.
He is educated from different universities in India, Australia, and USA. Praveen has more than 20 years of teaching and clinical experience as a Physical therapist. Dr Praveen has been working with innovative technologies and using in rehabilitation of patients. He communicated numerous research papers, presented at conferences and contributed as a resource person.