Repetitive Stress Injury Around the Knee and Osteoarthritis Knee
IECM Dubai Webinars
May 18, 2021 - 17:00 - 18:00
Topic Description :
Repetitive Stress Injury Around the Knee and Osteoarthritis Knee
Learning Objectives:
Defining Repetitive Stress Injury
Common Repetitive Injuries around the Knee
Co-relation of Repetitive Injury And Osteoarthritis Knee
Prevention Of Injuries
Medical Management and Surgical options of treatment
Speaker :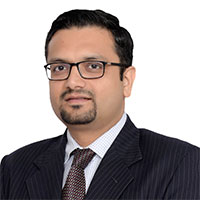 Dr. Dhawal N Bakhda
Specialist Orthopedic Surgeon, Aster DM Healthcare, Dubai
Bio:
Dr Dhawal N Bakhda is a Specialist Orthopedic Surgeon with an extensive experience of 10 years in Orthopaedic Surgery and Consulting and expertise in Knee & Hip Replacement & Knee Arthroscopy presently working with Aster DM Healthcare,Dubai.
He graduated from J.N Medical College,Belgaum(India) and gained his basic training in Orthopaedics from the prestigious M.S.Ramaiah Medical College, Bangalore(India), and advanced training from Sundaram Medical Foundation; Chennai following which he was awarded Master Degree in Orthopaedic Surgery by National Board Of Examinations, New Delhi.
He has received specialized training in Knee and Hip Surgery from Singapore General Hospital, Singapore, and Netcare Linksfield Knee Clinic, Johannesburg.
He is AOTrauma member and AOTrauma Table Instructor and holds membership National and International Orthopaedic Societies namely – IAS(Indian Arthroscopy Society),ISKSAA (International Society for Knowledge for Surgeons on Arthroplasty and Arthroscopy) and IOA(Indian Orthopaedic Society).
He is an active speaker with Multiple presentation in National and International Orthopaedic Conference and has been faculty in Indian Orthopaedic Conferences and Post Graduate Teaching program.
He is a fitness enthusiast with interest in strength training, running and trekking