Quality & Standardization in the Dental Office
ِِAEEDC Webinars
October 20, 2021 - 18:00 - 19:00
Topic Description :
Quality & Standardization in the Dental Office
Abstract:
You pay a large sum of money to buy quality products; your patient also pays a large sum of money for your quality service. So, what is quality? How does your patients perceive it? How can you maintain quality in your office and how to close the gaps? Standardization is not just routine work, it is a set of procedures that eases your work, saves time and above all, maintains the quality of your service. In this lecture, we discuss the basic principles of quality and the simplest tools you can use to standardize your dental service.
Learning Objectives:
Understand the quality concept from the patients' point of view
Understand the types of quality and differences between them
Identify the quality gaps
The perceived quality concepts
The tools for standardization and application in the dental office
Speaker :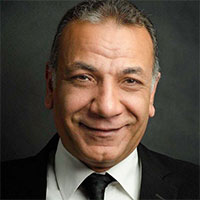 Dr. Ehab Heikal
BDS, FICD, MBA, DBA
Practice Management Consultant
President Egyptian Dental Syndicate
Former Lecturer, MSA University (Egypt)
Bio:
Dr. EHAB HEIKAL is a practice management consultant and former lecturer at the MSA University School of Dentistry, Egypt. He is the President of the Egyptian Dental Syndicate.
Dr. Heikal has given countless lectures and contacted many courses around the world. He is also the author of Business Administration for the Dental Profession, published in 2008, and has had many articles published in several prestigious dental journals and magazines such as Dental News and Smile Dental.
Made Possible By: