Post Natal Depression. Links between poor infant sleep and maternal depression. How to both resolve and prevent PND
IFM Webinars
October 10, 2020 - 16:00 - 17:00
Topic Description :
Post Natal Depression.  Links between poor infant sleep and maternal depression. How to both resolve and prevent PND
Learning Objective:
PND is a common problem with significant consequences for families, parents and infants.
Today we discus a technique which rapidly improves maternal depression, anxiety and stress.
If children sleep well, family well-being improves rapidly.
Problematic infant sleep can be improved within 2-4 nights.
Our work in Australia has shown strong levels of protection from the development of PND using proactive care of infant well-being from the time of birth.
Speaker :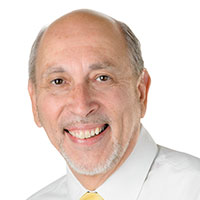 Dr Brian Symon
MD, FRACGP, MBBS, BSc, Dip RANZCOG
The Babysleep Doctor
Bio:
Dr Symon has worked as a primary care physician, academic and internationally published researcher for more than 40 years. His area of expertise is the care of babies, toddlers and their families. His special interest is to assist families achieve high quality sleep, nutrition, growth and behaviour for their young children.
He has published one of the world's largest RCT's on means to improve infant sleep and more recently on a technique which rapidly improves maternal scores for depression.