Guidance for Nutrition Management of COVID-19 in critically ill patients?
NUTRITION for the Critically Ill with COVID19 : ESPEN & ASPEN GUIDELINES 2020
September 04, 2020 - 17:00 - 18:00
Topic Description :
NUTRITION for the Critically Ill with COVID19 : ESPEN & ASPEN GUIDELINES 2020
Speakers :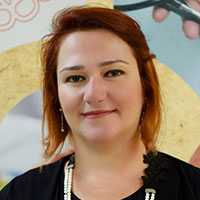 Mirey Karavetian
UAE
M Karavetian earned her PhD in "Health Promotion" from Maastricht University, Netherlands; and her dietetics degree from American University of Beirut, Lebanon.
She has extensive experience in nutrition management of the chronically and critically ill patients; she shares her experience in conferences and workshops locally and regionally. She also is trained and specialized in health care quality.
Her research is focused on finding effective strategies to change dietary behavior in chronically ill patients. Her publications focus on dietary management of hemodialysis patients and finding the optimal dietitian-to-patient ratio needed in the hemodialysis unit in the Arab world for optimal clinical outcomes.
Topic Description :
GUIDANCE FOR NUTRITION MANAGEMENT OF COVID-19 FOR HEALTH WORKERS IN COVID-19 TREATEMENT AND ISOLATION CENTRES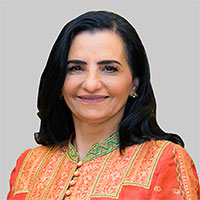 Wafaa Helmi Ayesh
UAE
Mrs. Wafaa Helmi Ayesh is the Director of Clinical Nutrition Department for Dubai Health Authority, Dubai. She graduated from the Medical Allied Sciences Yarmouk University in Jordan before gaining an M.Sc in Food Science and Nutrition from Clayton University in the USA.
Mrs. Ayesh's other qualifications include a Diploma in Nutrition from the American Association of Continuing Medical Education (AACME), the European ESPEN Diploma in Nutrition and Metabolism and a Diploma in Therapeutic Nutrition. She has also set the Accredited Curriculum in the Faculty of Allied Health Sciences, University of Sharjah in the Clinical Nutrition Department and is an Adjunct and Advisory Board Member as well as part-time lecturer for the College of Health Science, Clinical Nutrition and Dietetics at the University of Sharjah.