Topic Description :
Medication Adherence
Learning objectives:
Definition, Prevalence, Reasons.
Consequences of Non-Adherence.
How to measure & manage Non-Adherence?
What are the enabling Strategies for Non -Adherence management?
Speaker :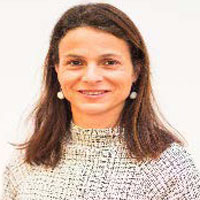 Filipa Alves da Costa, PhD
Bio:
Invited Professor, Department of Social Pharmacy, Faculty of Pharmacy, University of Lisbon, Institute Egas Moniz Portugal
Public Health Consultant
Dr Filipa Alves da Costa has been focusing her research on pharmacoepidemiology and outcomes research, namely on the responsible use of medicines.
has a special interest on the development of innovative pharmacy services, on adherence and polypharmacy.