Medical Innovations: A Beginning of a New Era
IHCM Webinars
December 13, 2020 - 17:00 - 18:00
Topic Description :
Medical Innovations: A Beginning of a New Era
Learning Objectives:
The old paradigm of medical innovations was based on new findings leading to translational research and taking products to the market.
The new era of medical innovation involves looking beyond new discoveries for improving global health and adding value to all players of the health care system
Patients are seeking to improve their response rate to chronic drugs; health care givers are looking to improve patients' adherence and outcomes; Payers seek affordable therapies and reduced costs; and drug companies need market disruptors for increase sales.
Using second generation artificial intelligence (AI) systems overcomes many of the challenges that were faced by the first generation systems over the last decade.
Second generation AI systems provides a platform for adding value to all players of the health care system and for improving global health.
Second generation AI systems improve the effectiveness of chronic drugs and medical devices; enable better use of new anti-inflammatory agents; and are a platform for novel methods for prevention of weight regain while treating obesity.
Speakers :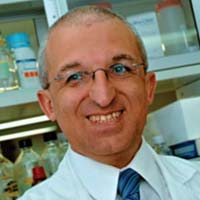 Yaron Ilan M.D.
Professor of Medicine
Director, Department of Medicine
Hebrew University-Hadassah Medical Center
Kiryat Hadassah, Ein Kerem
Jerusalem
Bio:
Dr. Yaron Ilan is the Director of the Department of Medicine at the Hebrew University-Hadassah Medical Center. Dr. Ilan served as the Vice Dean of the Hebrew University-Hadassah Medical School. Dr. Ilan's main areas of research are development of immunomodulatory drugs for fatty liver disease, inflammatory bowel diseases, diabetes, and immunotherapies for cancer and neurological diseases; Dr. Ilan holds over 50 patents for discoveries based on his innovative research and has authored more than 300 peer-reviewed articles.
Dr. Ilan served as the medical director of several small and mid-sized biotech companies, as well as product leader for large pharmaceutical companies. He also serves as an advisor to multiple companies in various areas. He has gained vast experience in drug and medical device development including the conduction of Phase I, II as well as large world-wide phase III clinical trials. Dr. Ilan spent two years in Boston working at the Department of Neurology at BWH focusing on chronic pain, dementia, Parkinson's and multiple sclerosis.