Impact of Lead on Human Health
IHCM Webinars
May 27, 2021 - 17:00 - 18:00
Topic Description :
Impact of Lead on Human Health
Learning Objectives:
What is lead poisoning and most common sources of lead ?
What is the current Global scenario of lead poisoning and environmental lead?
What is the Current situation in developing countries and the blood lead level status?
How to evaluation of lead poisoning and what are the techniques and tools available?
Lead poisoning management is it possible?, How to handle prevention and mitigation?
Speakers :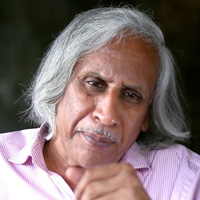 Dr Thuppil Venkatesh, Ph.D, FACBI, FABMS.
Lead Man of India, National Chairman for InSLAR and National Director NRCLPI
Bio:
Dr Thuppil Venkatesh, more popularly known as Lead Man of India, is Professor Emeritus at St John's Medical College Bangalore, is an adviser to Association of Health Care Providers of India (AHPI), adviser to Consortium of Accredited Health Care Organizations (CAHO) National Chairman of the Indian Society for Lead Awareness and Research (InSLAR), President of the International Society for Chronic Hypoxia ( ISCH, LaPaz Bolivia) National Director to NRCLPI (National Referral Centre for Lead Projects in India), Chairman of the Accreditation body in Nepal (AERSSC), GDG member of WHO in developing treatment protocol for lead poisoning and Visiting professor of Zubeita University Bolivia. Past president of The Association of Clinical Biochemists of India (ACBI). Faculty for over 10 years at DAC/EIAC
Dr Thuppil has been serving NABL as lead assessor for ISO 15189, ISO/IEC 17043 for over 15 years and serving NABH in the capacity of Principal assessor for over 8 years and Accreditation committee member of Emirates International Accreditation committee (EIAC) UAE, apart from teaching medical students and guiding MD and PhD candidates for over 40 years. Has served in UNIDO and EU.
Has published over 350 scientific papers and has contributed to many text books
Dr Thuppil is the first Asian to receive International science Truth and Honor award in 2010. Is a recipient of Arya Bhatta Award and life time achievement award to name few.