Dermatological Manifestations of COVID-19: A Global Perspective
Dubai Derma Webinars
June 16, 2020 - 20:00 - 21:00
Topic Description :
A pandemic is an epidemic of an infectious disease that has spread across a large region, for instance multiple continents or worldwide, affecting a substantial number of people. A widespread endemic disease with a stable number of infected people is not a pandemic. The worldwide spread of the coronavirus disease (COVID-19) is a serious public health concern. It is having an impact on the way people around the world live and work. There have been increasing reports of dermatologic manifestations of coronavirus (COVID-19). This session will help highlight the skin findings during the pandemic and also how to take care of your skin during the pandemic.
Speaker :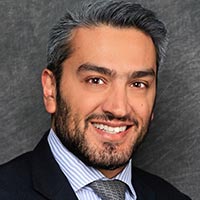 Dr. Hassan Galadari
About the speaker
An American board-certified graduate of the Boston University/Tufts University dermatology program in the USA.
Completed a dermatologic surgery and laser fellowship in the University of California-San Francisco and is currently a fellow of the American Academy of Dermatology.
The Treasurer General of the International Society of Dermatology as well as Secretary General of the International League of Dermatological Societies.
Member of numerous committees in many international societies including the Covid19 Task Force for the International League of Dermatological Societies
Currently an Assistant Professor of Dermatology at the UAE University.