Anatomy The Ageing Face: Invasive and Non Invasive Treatments
Dubai Derma Webinars
June 21, 2020 - 19:30 - 20:30
Topic Description :
When dermal fillers are used for facial rejuvenation, a natural looking effect is essential. It depends on the capacity of the gel to integrate into the surrounding tissues.
From an etiological perspective, volume loss takes place mostly in the bony skeleton and fat compartments with predictable patterns.
The most common non surgical tools for volume correction are fillers, the main product the hyaluronic acid.
In this presentation it will be shown the anatomy of the ageing process, surgical and non surgical treatments of the ageing face comparing fillers and fat grafting.
Learning Objectives:
Understand face anatomy when it comes to the ageing process
Diagnosis the changes brought by age to the face
Principles of fat grafting
Use of fillers as adjuvant treatment to rejuvenate the face
Speaker :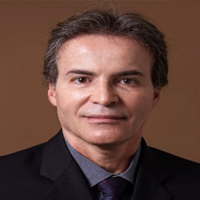 Dr. Andre Mattos
About the speaker
Former Specialist in Intensive Care by the Brazilian Society of Intensive Care Medicine
Specialist in General Surgery – Brazilian National Cancer Institute
Specialist in Plastic Surgery by the Brazilian Society of Plastic Surgery
Specialist in Plastic Surgery by the Brazilian Medicine Federal Council
Approved as Specialist Plastic Surgery by the Dubai Health Authority
Licensed Plastic Surgeon in the UAE – Dubai and Abu Dhabi