Acute Pesticides Intoxication - Homicide/Suicide Cases
Emirates Forensic Webinars
November 23, 2020 - 15:00 - 16:00
Topic Description :
Acute Pesticides Intoxication – Homicide/Suicide Cases
Speaker :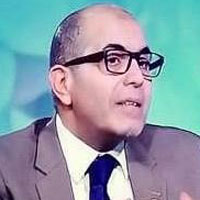 Dr.rer.nat. Fuad Ali Tarbah
Senior Forensic Toxicologist, PhD
Forensic Science and Criminology Dept. Dubai Police HQ
Speaker Profile
Dr.rer.nat. Fuad Ali Tarbah is a Libyna national working as a Senior Forensic Toxicologist at Dubai Police Forensic Science Department since 2004. He served as the Director of Training, Development and Research in Dubai Police from 2006-2020. He headed the Scientific Committee of Emirates Forensic in 2017 and 2018, he is also a visiting professor at American University of Sharjah.
Dr. Fuad hold at PhD in Forensic Toxicology from GTFCh, Germany. He is a member of TIAFT since 1999 and GTFCh since 1997.
He worked with Forensic Medicine Institute at Heinrich Heine Universität Düsseldorf as Scientific Researcher from 1996 to 2003 with prof. Dr.rer.nat. Thomas Daldrup under Director Prof. Dr.med. Wolfgang Bonte. He speaks fluent Arabic & German.