Regain vision using stem cells
IFM Webinars
December 9, 2020 - 20:00 - 21:00
Topic Description :
Regain vision using stem cells
Learning Objectives:
To understand the indications for stem cell transplantation in corneal diseases
To understand the application of stem cell therapy for corneal diseases
To understand the management of the postoperative course
To know the results of transplantation of cultivated corneal epithelial stem cells for the treatment of ocular burns
Speaker :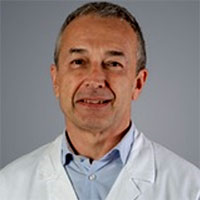 Prof. Paolo Rama
Moderator: Dr. Verdiana Morando
Paolo Rama is head physician of the Ophthalmology, Cornea and Ocular Surface Unit at the IRCCS San Raffaele Hospital in Milan and adjunct professor for the School of Specialization in Ophthalmology at the University of Milan.
After obtaining a degree in Medicine and Surgery at the University of Padua, he specialized in Ophthalmology at the University of Modena. He obtained a Research Fellowship at the Wilmer Institute of John Hopkins University in Baltimore. His fields of interest include diseases of the cornea, ocular surface and infectious pathology, in the surgical field he has performed, as first operator, more than 9,500 surgeries of which over4,200 corneal transplants.
Very active in the field of research, Dr. Rama is Principal Investigator in multiple multicentre clinical trials both in Italy and abroad, conducted according to Good Clinical Practices (GCP).