Ocular Surface restoration in severe chemical burns
IECM Dubai Webinars
January 21, 2021 - 18:00 - 19:00
Topic Description :
Ocular Surface restoration in severe chemical burns
Speaker :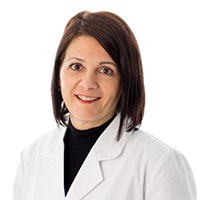 Dr. Marta Calatayud
MD PhD
About the Speaker:
Ophthalmologist experienced in corneal, ocular surface, and cataract surgery. Able to perform any kind of corneal transplantation, including DSAEK, DMEK, PK and  DALK. Wide experience in amniotic membrane transplantation, cataract surgery, and any type of ocular surface restoration.Internationally travelled and culturally sensitive. Able to work in english, spanish and basic french and italian. Self-motivated hard-working individual.
1994 Degree in Medicine and Surgery .Universidad de  Zaragoza.
1998 Specialized  in Ophthalmology, Vall d´Hebron Hospitals, Universidad Autónoma de Barcelona.
1998 Doctorate in Medicine and Surgery with honors. Universidad de Zaragoza
2000 Cornea and External Disease Observership. Bascom Palmer Eye Hospital. Miami
2001 Vardinoyanion Institute Crete. Observership in PALM technique