Nature Based Solutions as a Driver for Sustainable Development, Peace and Reconciliation
DIHAD Webinars
September 22,2021 - 16:00 - 17:00
Topic Description :
Nature Based Solutions as a Driver for Sustainable Development, Peace and Reconciliation
Speaker :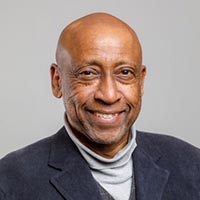 Mr. Amin Awad
Senior Fellow, Advanced Leadership Initiative, Harvard University, Cambridge, United States of America
Bio:
Mr. Amin Awad is a 2020 Fellow at the Advance Leadership Initiative at Harvard University where he is engaged in issues related to fragile states and states in transition. Mr. Awad served in a dual capacity as the United Nation's regional refugee coordinator for the Syria and Iraq Situations and as Director of the Middle East and North Africa (MENA) Bureau at the Office of the United Nations High Commissioner for Refugees (UNHCR), in which capacities he was responsible for delivering humanitarian aid to 20 million displaced people in the region. Over his 30 years with the U.N. he has been engaged in humanitarian action and emergency response supporting forcibly displaced persons in some of the most challenging field operations in the Middle East, Asia, Africa, the former Soviet Union, and the former Yugoslavia.