Managing Chronic Disease through the Establishment of the National Transplant Centre
IFM Webinars
January 17,2021 - 18:00 - 19:00
Topic Description :
Managing Chronic Disease through the Establishment of the National Transplant Centre
Learning Objectives:
Describe the implications of chronic disease on the UAE population
Describe recent legislative changes that have allowed the establishment of the National Transplant Centre
Comprehend the approaches to the management of chronic disease in community-based settings
Describe the role and function of the National Transplant Centre
Summarise the key health management activities to ensure the success of the Centre
Speaker :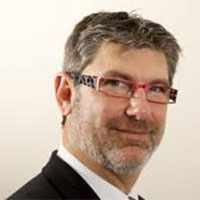 Prof.  Gary Day
 About the Speaker:
Professor Gary Day is a senior executive with over 35 years health care experience in health services management, public health, executive leadership, higher education and workforce development. Professor Day has had diverse roles such as consultant, academic, project director, researcher and author. He has undertaken several international health consultancies in Australia, China, Vietnam and the Middle East. Dr Day has taken lead roles in major hospital infrastructure projects, large scale change management, executive manager development, medical education and organisational culture development. He was the Editor-in-Chief of Australia's premier peer- reviewed health management and policy journal, The Australian Health Review, for over 5 years. He currently holds visiting and adjunct Professorial positions at Gulf Medical University, College of Health management and Economics and The School of Medicine, Griffith University, Gold Coast, Australia.