Hospital Management - Costing and Financial Sustainability
IHCM Webinars
October 19, 2021 - 16:00 - 17:00
Topic Description :
Hospital Management – Costing and Financial Sustainability
Learning Objective:
Today Healthcare is passing through an unprecedented financial crisis, various hospitals and nursing homes are closing down due to financial issues.
Hence we need to look at our revenue and expenditure patterns so that we can bring in stability in the organization, The sustainability of healthcare general and hospitals in particular is a complex and dynamic process. Only experience and in-depth knowledge of costing will help us to tide over the situation . This webinar will be seeing the principles which will enable us to make organisation sustainable and control our expenditure.
Speaker :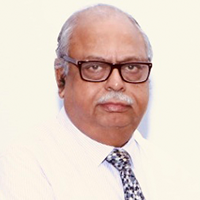 Dr. Ravindra Karanjekar
CEO of Kiran Hospital ( Surat – India)
Bio:
Dr. Ravindra Karanjekar has severed in the healthcare sector for decades in senior management level and has led several world class hospitals throughout his career
Currently working as the CEO of Kiran Hospitals- Surat, he has held Chief Executive and Directorial positions in several of India's top hospitals such as Jupiter Hospital – Thane, Seven Hills Hospital – Mumbai, Wockhardt Hospitals and Fortis Health Ltd to name a few.
Dr. Karanjekar is the Chairperson of National Accreditation Board for Hospitals (NABH) in Quality Council of India which is an apex body for quality in the country. He is also an Assessor at NABH and Member of management council at Maharashtra Medical University.
Previously he has been the President of several national and international associations such as Association of Healthcare Providers (AHPI), Indian Association of Occupational Health and Federation of Hospital Association.