Topic Description :
Assisted Reproduction
Learning Objectives:
Knowing what assisted reproduction is
Who needs assisted reproduction treatment?
What are the various Assisted Reproduction Techniques?
How to know when to refer?
What are the alternate solutions?
Speaker :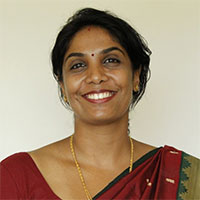 Dr. Aswathy Kumaran
Consultant and Head
Department of Reproductive Medicine
Aster MIRAKL- Fertility and IVF Centre
Aster MIMS Kottakkal and Aster Wayanad
Bio:
Dr. Aswathy Kumaran holds more than 14 years of experience in Obstetrics and Gynecology, and for more than 7 years she was involved in gaining expertise and honing skills in managing the toughest of fertility and reproductive endocrine concerns. She has been personally involved in more than 1500 IVF cycles and many more ovulation induction and follicular imaging cycles. As an authority in the field of Reproductive Medicine with MCI recognized two-year FNB, she has in-depth experience in the best of Government as well as private setups. Having worked at Maulana Azad government Medical College New Delhi as well as at Manipal Assisted Reproduction Centre, Kasturba Medical College Manipal prior to heading Aster MIRAKL, she has emerged as a renowned infertility specialist.