Noma – A Neglected Disease in Neglected Populations
AEEDC Webinars
December 7, 2020 - 17:00 - 18:00
Topic Description :
Noma – A Neglected Disease in Neglected Populations
Learning Objectives: 
Increase knowledge about the distribution and burden of noma,
Improve the understanding of the early signs and symptoms of noma,
Offer an overview of the published MSF noma studies,
Broaden the understanding of the current MSF noma research activities,
Encourage further reading on the disease.
Speaker :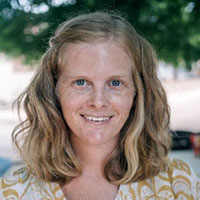 Dr. Elise Farley
PhD in Public Health Medicine
MPH in Epidemiology, BA (Hons)
Epidemiologist
Médecins Sans Frontières – South Africa
Abstract:
Noma is rapidly progressing infection of the oral cavity with a high mortality rate (if untreated). Noma mostly affects children aged between two and five years living in low income setting in Africa and Asia. Noma is neglected in the research sphere, and the majority of published studies are case reports. MSF supports noma initiatives at the Noma Children's Hospital in northwest Nigeria. Qualitative and quantitative operational research is conducted to improve this initiatives. This research aims to add to the scant body of knowledge on noma, and provide useful information on the disease for program planning and advocacy.
Introduction:
 Noma also known as cancrum oris is a rapidly progressing infection of the oral cavity which can cause the disintegration of the cheek and in some cases the nose and eye. If untreated, noma has a reported 90% mortality rate, and mainly affects children aged between 2 and 5 years. With timely antibiotic treatment, wound debridement and nutritional support, morbidity and mortality from noma greatly decrease. For those who survive, noma leads to severe facial disfigurements, functionality issues and stigmatization. Noma typifies the complex interaction between malnutrition, poor sanitation, poor oral hygiene practices and immunosuppression. Noma has been around for centuries  and is currently most commonly reported in low and middle income countries in Africa and Asia. The WHO classifies noma into stages: simple gingivitis, acute necrotizing gingivitis, oedema , gangrene, scarring and sequela. Limited robust primary studies have been conducted on noma, most studies are case reports and case series. The WHO estimates that 140 000  new cases of noma occur annually. Noma cases are frequently reported in Nigeria. A 2019 study in north central Nigeria (based on patient records) estimated the period prevalence of noma from 2010 to 2018 was 1.6 per 100 000 population at risk.
Bio:
Dr. Elise completed her undergraduate degree (BA Hons in Political Science) at Rhodes University in South Africa in 2005. She has worked for various non-profit organisations for the past 13 years. In 2017, she completed her Master in Public Health (Epidemiology) through the University of Cape Town, South Africa, the research component of this degree focused on antimicrobial resistance. Elise has been working as an epidemiologist studying noma in Nigeria with Medecins Sans Frontieres since 2017. During this time, she completed her PhD in Public Health Medicine at the University of Cape Town, South Africa. By employing both qualitative and quantitative methods, the PhD sought to examine the biopsychosocial features of noma, its epidemiology and treatment in northwest Nigeria in order to inform advocacy and prevention efforts. Elise currently lives in South Africa with her family.
Accreditation

INDEX Conferences and Exhibitions Organisation Est. is an ADA CERP Recognized Provider. ADA CERP is a service of the American Dental Association to assist dental professionals in identifying quality providers of continuing dental education. ADA CERP does not approve or endorse individual courses or instructors, nor does it imply acceptance of credit hours by boards of dentistry. INDEX Conferences & Exhibitions Organisation Est. designates this activity for 1 continuing education credits.
Organised By