Forensic Dentistry and Your Practice
AEEDC Webinars
October 21, 2020 - 15:00 - 16:00
Topic Description :
Forensic Dentistry and Your Practice
Abstract:
This lecture will acquaint the dental professional with an overview of forensic dentistry. Your dental expertise might be called upon by your community or law enforcement in several scenarios, including human identification, age determination and pattern injury/bitemark interpretation.
Learning Objectives:
Acquaint attendee with forensic dentistry/forensic medicine
To understand the difference between forensic interpretation and practice, and treatment plan.
How to communicate with law enforcement
What to look for in examination and interpretation of evidence
Interpretation and comparison of radiographs, interpretation and comparison of opinions in pattern injuries, bitemarks.
Speaker :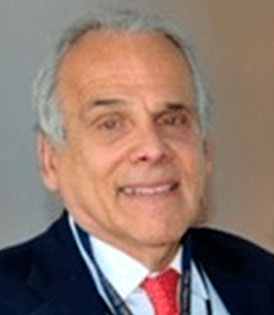 Dr. Ira Titunik
BS, DDS, DABFO Diplomate,
American Board of Forensic Odontology,
Lecturer and Adjunct Professor of Forensic Science, Henry C Lee College of Forensic Sciences,
Committee member, GNYDM – USA
Bio:
BS, DDS, DABFO
Diplomate, American Board of Forensic Odontology
Fellow, International College of Dentists
Fellow, American College of Dentists
Forensic Consultant, Medicolegal Investigations Unit, New York State Police, Albany, NY
Chief Dental Consultant, Office of the Medical Examiner, Bergen County, Paramus, NJ
Adjunct Professor, Forensic Sciences, Henry C. Lee College of Forensic Sciences, Lecturer, Henry C. Lee Institute of Forensic Science, University of New Haven, West Haven, CT
Greater New York Dental Meeting, Specialty Education Programming
Accreditation

INDEX Conferences and Exhibitions Organisation Est. is an ADA CERP Recognized Provider. ADA CERP is a service of the American Dental Association to assist dental professionals in identifying quality providers of continuing dental education. ADA CERP does not approve or endorse individual courses or instructors, nor does it imply acceptance of credit hours by boards of dentistry. INDEX Conferences & Exhibitions Organisation Est. designates this activity for 1 continuing education credits.
Organised By