Advantages and Limitations of Computer-Guided Implant Surgery
AEEDC Webinars
December 15, 2020 - 17:00 - 18:00
Topic Description :
Advantages and Limitations of Computer-Guided Implant Surgery
Learning Objectives:
• Explain the concept of computer guided implant surgery.
• List the steps involved in creating a surgical guide.
• Discuss the advantages of using the computer software in virtual planning
• Identify situations in which surgical guide might lead to surgical errors.
Speaker :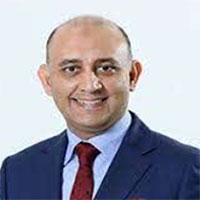 Prof. Hesham Marei
MSc, FDS (RCS-Eng.), DDS (OMFS), PhD (Med Education)
Dean, College of Dentistry,
Gulf Medical University – UAE
Bio:
Prof. Hesham Marei is a Professor of Oral and Maxillofacial Surgery. He graduated at Cairo University in 1997, and then received his Master and Doctoral Degrees in Oral and Maxillofacial Surgery from Suez Canal University, Egypt. Dr. Marei has completed his clinical oral and maxillofacial surgery training at Cardiff Dental School, UK and obtained his Fellowship in Dental Surgery in 2006 from the Royal College of Surgeons in London.
Moreover, Dr. Marei has a passion in medical education. Such passion derived him to obtain another Master's Degree in Medical Education in 2012 and a PhD in the Health Professions Education in 2018 at Maastricht University, the Netherlands. Dr. Marei PhD thesis is about the use of computer simulation in dental education.
Before moving to UAE, Dr. Marei has taken different academic and clinical positions in UK, Egypt and Saudi Arabia. Dr. Marei last position was Associate Professor and Consultant of Oral and Maxillofacial Surgery at Imam Abdulrahman Bin Faisal University, where he was awarded the best medical teacher for his academic excellence. Dr. Marei has also been involved as a subject matter expert in building different E-learning platforms that serve both the dental students and the profession. Moreover, he has provided consultation services to private and governmental dental colleges seeking national and international accreditation.
In research, Dr. Marei has over 35 publications in internationally recognized journal and his research focus is on the applications of 3D printing technology in dentistry, the effect of chemotherapy on bone healing, osseointegration of dental implants, use of virtual patients in dental education and medical professionalism. Dr. Marei has actively contributed with presentations, workshops and courses in both specialties at several national and international events in Egypt, Saudi Arabia, Bahrain, UAE, Pakistan, the Netherlands, UK and USA.
Accreditation

INDEX Conferences and Exhibitions Organisation Est. is an ADA CERP Recognized Provider. ADA CERP is a service of the American Dental Association to assist dental professionals in identifying quality providers of continuing dental education. ADA CERP does not approve or endorse individual courses or instructors, nor does it imply acceptance of credit hours by boards of dentistry. INDEX Conferences & Exhibitions Organisation Est. designates this activity for 1 continuing education credits.
Organised By